Promote Your Business with Oracle Ireland.com group of sites..

Referrals to Estate Agents pages on biz-ire.com.
Irish estate agents. Google.
1 of 258,000

Kilkenny auctioneers. Google.
2 of 62,900

O'Reilly estate agents, ennis. Google.
1 of 7,440
Irish Estate Agents,
1 of 7,790,000 All the web
Moore and Wilson auctioneers Ireland Need 2 Find.com.
1 of 1,040
Auctioneers in Cavan. Goggle.
2 of 9,970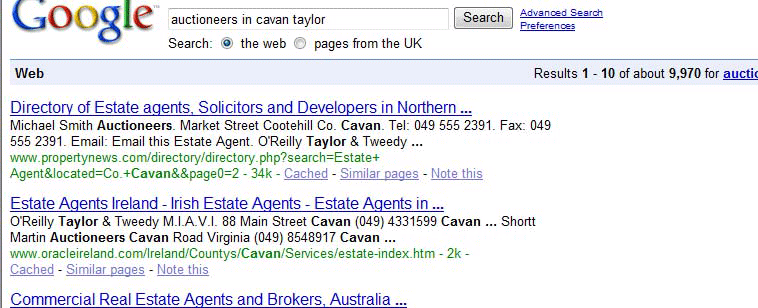 Irish estate agents. Virgin Media
2 of 52,700