County Roscommon from Samuel Lewis' Topographical Directory of Ireland 1837

Roscommon is one of the five counties in the Provence of Connacht. The name: comes from the Irish Ros Comain (St. Coman's wood) after St Coman who founded a monastery there in 746 AD. No trace of the monastery has survived, it is believed that it once stood on the site now occupied by the Anglican Church of St. Coman on Church Street.

The county has a total area: 2,463 sq. Km. Together with its neighboring county Longford they jointly elect four Td's to Dail Eireann Local government is by a county council, based town. The major rivers in the county are the Shannon and the Suck.

The annual rainfall is about 100 centimeters. Average temperatures are 4 °C in January and 15 °C in July.
Tourist Information
Roscommon Town
Co Roscommon
Tel +353 (0)90 662 6342
E Mail
Web Site

Summer only.
Much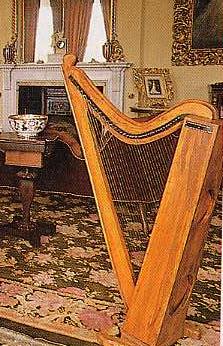 of Roscommon is underlain by limestone some of which especially in the south is at or near the surface, this contributes draining the land. In the north the soil is much deeper, and in places it was formed into the small rounded hills called drumlins, these were left behind by the receding ice sheets. There are peat bogs in poorly drained areas throughout the county.
Roscommon is almost entirely a limestone lowland. The limited areas of upland are in the extreme north. The Curlew Mountains along the Sligo border are sandstone. The Arigna area is part of a shale and sandstone plateau which is mainly in Leitrim.
The county employs a greater number of people in agriculture than any other county. Farming is mostly pastoral only about two percent of the land being used for arable farming, the crops grown are oats, barley and potatoes. The most fertile area of the county and indeed Connacht is in the south and center of the county. The most important farming activity is the rearing of beef cattle. In the south sheep are also important.
Manufacturing industries employ only about one quarter of the population. The main types are food processing, engineering, and metal industries and are located at Ballaghaderreen, Boyle, and Roscommon.
Service industries account for two fifths of the work force, with the retail sector leading the field. Other important services include catering, community services, education, finance and banking, and of course health care.
Roscommon has an exceptionally good road system, with many arterial roads passing through the county. There are railways from Athlone to Galway and Mayo, and through Boyle to Sligo.
Read about County Roscomon from Samuel Lewis' Topographical Directory of Ireland published in 1837.