County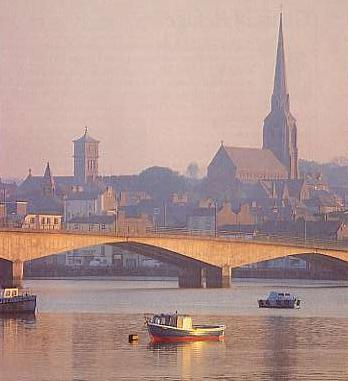 Wexford from Samuel Lewis' Topographical Directory 1837
County Wexford is situated on the Southeast corner of Ireland with the Atlantic ocean to the south and the Irish sea to the north, the coast is deeply indented with many safe sandy beaches and literally hundreds of places to spend a relaxing few hours fishing.
If you prefer to observe wildlife rather than hunt it there are several wildlife reserves worth a visit. Stephen Spielberg filmed some of the film "Saving Private Ryan" at Curracloe Beach.
Wexford has a rich and varied history, there are many ecclesiastical sites and the county abounds with castles and towers.