County Leitrim from Samuel Lewis' Topographical Directory of Ireland 1837

Leitrim's beauty is extolled in the song Lovely Leitrim. The name is derived from the Irish Liath-druim (grey ridge) Leitrim is the most used place name in Ireland.

The North of the county is mountainous, the south has many picturesque lakes. It is long and narrow being eighty kilometers from Northwest to Southeast, and has an area: of 1,525 sq. km (568 Sq miles)

The annual rainfall is 100 centimeters on the lowlands and over 150 centimeters on the uplands. The average temperature in January is 5 °C. And July 15 °C. The population now is approximately one quarter of what it was in 1850. The largest town is Carrick-on-Shannon. Four members of parliament represent Leitrim and Sligo in Dail Eireann. It is one of the five counties that make up the province of Connacht.
It shares its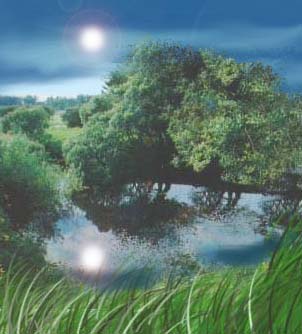 border with six other counties Fermanagh in Northern Ireland. County Donegal to the north, County Cavan to the northeast, County Longford to the southeast, County Roscommon to the southwest, and County Sligo to the west.
Leitrim's land is for the most part wet and infertile, only about one percent of the land is suitable for cultivation, the remainder is grassland which is used for rearing beef cattle and for dairy and sheep farming. About thirty percent of Leitrim's population work in agriculture. There is a well worn joke
saying that 'Leitrim is sold by the gallon not by the acre'.
There are some manufacturing industry in the county, they consist of clothing, electrical and other metal goods, food and timber products. About one sixth of Leitrim's population work in these industries, which are located mainly in Manorhamilton, Mohill, Ballinamore and Carrick-on-Shannon.
Southern Leitrim's bedrock which is mainly limestone is covered with drumlins (small egg shaped hills) formed from material left behind by the glaciers of the last ice age. Northern Leitrim consists of a high plateau, cut by deep valleys. Lough Allen the largest lake and the source of the Shannon pictured above lies in the broad central valley.
Leitrim is almost entirely landlocked save for a coastal strip 3.22 Km (2 Miles) long between the county boundaries of Sligo and Donegal.See county map.The county has many beautiful lakes, the chief of which are Lough Garadice, Lough Gill, Lough MacNean, Lough Allen, Lough Glenade, Lough Rynn, and Lough Melvin, the latter shares its eastern shore with County Fermanagh. All the lakes are exceptionally picturesque and afford excellent opportunities for all types of fishing.
Tourist Information
Carrick on Shannon
Co Leitrim
Tel +353 (0)71 9620170
Fax +353 (0)71 9620089
E Mail
Web Site

Seasonal Tourist information only.

Read about Co Leitrim in 1837